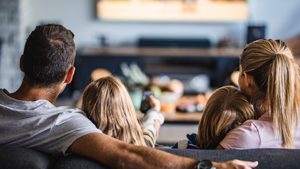 (updated 5th April 2020)
---
JobKeeper Payment
The Prime Minister has announced a $130b "JobKeeper" package, which is available to all businesses significantly affected by coronavirus – the largest package delivered by the Federal Government in response to COVID-19 to date. In acknowledging that Australia needed to dig deep to "get through to the other side" of this crisis, the Prime Minister noted that the package is one that no Australian Government has ever delivered before, and one he said he hoped would never have to be delivered again.
This measure will provide a flat minimum payment of $1,500 per employee per fortnight over the next 6 months to businesses affected by coronavirus COVID-19. This amount is equivalent to 70% of the median wage and represents 100% of the median wage for those industries most affected, such as tourism, hospitality and retail.
Factsheet
The Australian Government has introduced measures to provide financial assistance to Australians. This assistance includes income support payments, payments to support households and temporary early releases of superannuation.
Payments to support households
Income support for individuals
Temporary early release of superannuation
Temporarily reducing superannuation minimum drawdown rates
Reducing social security deeming rates
---
Childhood education and care providers
The new payment under the Early Childhood Education and Care Relief Package is a payment to support Child Care Services to remain open. Due to the impact of COVID-19, the sector has reported significant decreases in attendance and enrolments. These payments will ensure services can remain open, and families who need it can access care.
Fact sheet – Child care and early childhood relief package
---
(updated 28th March 2020)
Payments to support Households
Under the federal government's first round of stimulus, around 6.5 million Australians on government benefits such as the Newstart and Carer Allowance and Family Tax Benefits will receive a $750 payment.  Those payments will be paid out from Tuesday March 31st and will be paid automatically.  This payment will be processed by Services Australia directly and automatically into bank accounts. About $5M social security and veteran income support recipients and eligible concession card holders will also receive a second $750 payment from July 13 which was announced as part of the government's second stimulus package.
Fact sheet – Payments to support households
---
Income support for Individuals
Payments for recipients of the JobSeeker Payment, Youth Allowance, Parenting Payment, Farm Household Allowance and Special Benefit will also rise to $550 per fortnight for the next six months under the announced federal government's $66 billion stimulus plan.
Fact sheet – Income Support for Individuals
---
Early release of superannuation
Individuals including sole traders and contractors who are struggling as a result of the COVID-19 outbreak can also access some of their super early.
Eligible Australians will be able to access up to $10,000 in 2019-20, and a further $10,000 in 2020-21.  To apply for early release you must satisfy any one or more of the following requirements
you are unemployed; or
you are eligible to receive a job seeker payment, youth allowance for jobseekers, parenting payment (which includes the single and partnered payments), special benefit or farm household allowance; or
on or after 1 January 2020;
-you were made redundant or
-your working hours were reduced by 20 per cent or more or
– if you are a sole trader and your business was suspended or there was a reduction in your turnover of 20 per cent or more.
People accessing their superannuation will not need to pay tax on amounts released and the money they withdraw will not affect Centrelink or Veterans' Affairs payments.
Fact sheet – Early Access to Super
---
Reducing superannuation minimum drawdown rates
The Government has announced temporarily reducing the superannuation minimum drawdown requirements for account-based pensions and similar products by 50 per cent for 2019-20 and 2020-21. This measure is to benefit retirees holding these products by reducing the need to sell investment assets to fund minimum drawdown requirements.
Fact sheet – providing support for retirees
---
Reducing social security deeming rates
The Government initially announced a 0.5 percentage point reduction in both the upper and lower social security deeming rates. The Government will now reduce these rates by another 0.25 percentage points.
As of 1 May 2020, the upper deeming rate will be 2.25 per cent and the lower deeming rate will be 0.25 per cent. The reductions reflect the low interest rate environment and its impact on the income from savings. The change is to benefit around 900,000 income support recipients, including around 565,000 Age Pensioners who will, on average receive around $324 more of the Age Pension in the first full year the reduced rates apply.